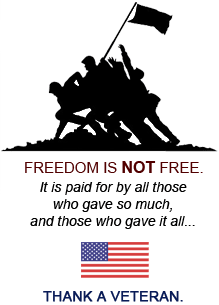 Automatic Door Opener Installation & Repair
Experienced Milwaukee Locksmiths Effectively Install and Repair Automatic Door Operators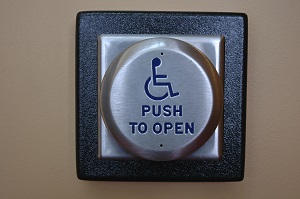 The Wisconsin security systems experts at Aro Lock & Door have the capability to install power door openers for residential, commercial and institutional buildings.
An automatic door opener allows people who have limited mobility to easily gain entry into your building. From apartment complexes and hospitals to a home's front door, let our locksmiths quickly install a system for your today.
We can install an automatic door operator on single, double or double egress doors. We offer a variety of push plates from traditional square and round styles to heavy duty key switch plates and discreet jamb mounts.
Installing an automated door allows easy access into your building for everyone, and allows homeowners to maintain independence.
Top 3 Reasons Why You Should Install a Power Door Opener
Touchless door openers feature several benefits for homes and businesses. Aside from being a great addition for safety and style, they also serve their purpose better than traditional doors.
Automatic doors are:
Convenient – Customers and residents agree; automatic door openers are the perfect solution for hands-free convenience. Power doors cater to the handicapped, elderly, and children, who frequent residential and commercial properties.
Energy efficient – No more doors accidently left open to the elements! Your HVAC's air will be kept inside, and your dollars won't be thrown out the door. Once the door closes, an air-tight seal prevents heated or cooled air from escaping.
Reasonable cost with immense value – Whether you need an automatic door opener for your home or business, Aro Lock has the right style for you. They come in a variety of sizes, shapes, and price options, while proving itself as a reasonable investment.
No matter the size, space, or function you need, Aro Lock has the expertise in installing the perfect fit. Call us for a free quote and discover how automatic doors drastically improve efficiency and beyond.
Automatic Doors for Milwaukee Business ADA Compliance
The Americans with Disabilities Act (ADA) requires businesses to be fully accessible to people with disabilities if built after January 26, 1992. If buildings do not have accessible entrances to the mobile-impaired, they face repercussions from federal, state, and local governments. Automatic doors are an affordable way to meet ADA compliance.
Aro Lock & Door provides commercial buildings with prompt and cost-effective automatic door installation services throughout Milwaukee, Waukesha, Brookfield, West Allis, and Kenosha. Our power doors are great for different locations, including:
Our automatic doors may be used for entryways and for interior doors. Keep your building up to code and easily accessible. Contact our team of experienced locksmiths for automated door installation services today!
Power Door Openers for Waukesha & Milwaukee Homes
Maintain your independence and keep access to your home with an expertly installed residential power door opener. We can install a remote controlled opener, which allows you to open and close your doors with ease. No need to worry about compromising the security of your home.
Power doors aren't just for the garage. Automatic openers are great for any style of home, including:
Ranch
Two-story
Contemporary
Bungalow
Tri-level
Colonial
Aro Lock makes the power door process easy. We help you select the right opener component for your property and install on-site. Once the installation is complete, we show you everything there is to using and troubleshooting your new opener.
Enjoy the freedom of hands-free door service; call our power door opener installation technicians today.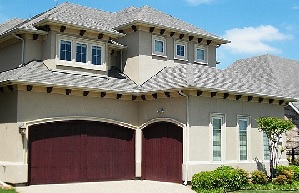 Automatic Garage Door Opener Installation and Repair
Aro Lock & Door also offers residential garage door openers. Keep your garage belongings safe and secure by installing a high quality power door opener. We install automatic garage door openers operated by
either a remote or keyless entry pad.
We install garage door openers from top brands, ensuring maximum security. Each system features durable operation which is sure to last your home for many years. We can use your existing garage door system, or install an entirely new garage door.
Contact the Milwaukee power door installation experts at Aro Lock & Door for more information today.