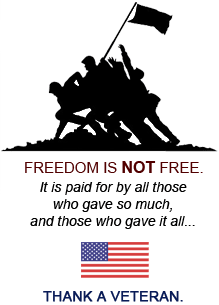 Milwaukee Steel Door Installation and Door Upgrades

Security Door Installation in Southeast Wisconsin
Doors are your first line of defense against intruders. They should be made of the sturdiest materials for ultimate protection. Aro Lock will outfit your home or business with the secure door you need. We service all avenues of steel doors and frames for industrial, commercial and institutional buildings.
Steel vs Wood Doors
| | | | |
| --- | --- | --- | --- |
| ATTRIBUTES | STEEL | WOOD | FIBERGLASS |
| Durability | | | |
| Weather Resistant | | | |
| Energy Efficient | | | |
| Requires Extra Care | | | |
| Can be Painted or Stained | | | |
Steel is the best material for a secure door, in both commercial and residential settings. Steel is more durable, energy efficient, and affordable compared to wooden and fiberglass doors. Our Milwaukee steel door company provides installation, upgrade, and repair services. Call Aro Lock today for more information on securing your home or business with steel.
Advantages of Steel Doors
When deciding what type of doors your home or business needs, consider safety first. Protecting your family, employees, and customers is the most important factor. Many property owners don't consider installing steel doors until after a break-in has occurred. Act now to secure your property with Aro Lock steel doors; don't wait until it's too late.
Advantages of choosing steel doors include:
Decorative camouflage options
No 'weak points' for easy forced entry
Custom-made for a tight & secure fit
Door Replacement in Milwaukee
If your door is not functioning properly or is difficult to open and close, it's likely time for a replacement. Aro Lock & Door specializes in installing continuous hinges on wooden and glass storefront doors in Milwaukee, Kenosha, and Waukesha. Our team of skilled locksmiths can also repair or replace door hinges and hinge plates.
It's common in Wisconsin for doors to become damaged due to rust, which can prevent the door from closing properly and pose a security risk. Steel door installation is an effective and cost-efficient solution to restore the security of your home or business. In addition to installing new steel doors, we offer replacement and repair services, as well as weather stripping and threshold installation to improve energy efficiency. Trust Aro Lock & Door to keep your doors functioning properly and securely.
Quick & Easy Installation Door Installation
Aro Lock & Door boasts generations of experience in the lock and door industry. We've been trusted by homeowners and business owners throughout the greater Milwaukee area. For further security, Aro Lock & Door offers a large inventory of state of the art security systems for southeast Wisconsin residents.