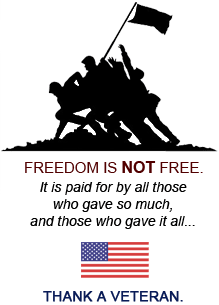 Milwaukee Security Locksmithing and Key Duplication History
Origins and Waukesha Locksmith Expansion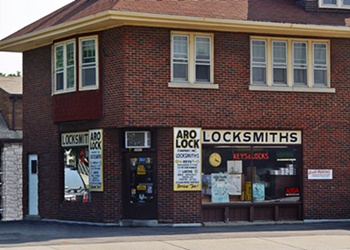 Aro Lock & Door Company is one of the oldest Wisconsin locksmith companies in the greater Milwaukee area. The shop was started in 1952 in its present location at 5801 W. North Avenue in Milwaukee by Richard Korinek and Joe Pagac.
In 1985 Fred Kaifesh became a partner in the business, than in 1999 Ed Kaifesh also became a partner and today they are partners in ownership of the business.
In 1999 we opened our second location by establishing our Waukesha locksmith storefront at 400 Travis Lane #25 to better serve our customers.
Growth into Exclusive Milwaukee Locksmith Services
The company was started as a locksmith & small engine repair. As the company grew, the locksmith side of the business started to take off, so in the early 60's locksmithing became the solo line of business.
For the first 25 years of business almost all the work we did was rekey, repairing and installing conventional locks on homes, schools, churches, colleges and businesses.
Milwaukee Security System Development
In the early 70's as higher security started to be more of an concern, we started to have more call for installing electronic security, such as intercom systems, electric buzzer for apartment and offices, push button/digital entry and card access both hardwired & battery powered stand-alone systems.
As door access control systems was a fast growing segment of Milwaukee security systems, a lot of manufacturers got into the business of making systems for this part of the industry, and as you can imagine a lot of them were not very good.
In the beginning we used different systems to see what would work the best, and which company that would still be in the business for the long term, as a lot of companies that got into the business had gone out of business or were changing their product's yearly to get them to work properly.
It took years of trial and error to find good products that worked well and would be around for the long haul, so there would be ongoing support and upgrades.
In the 90's we started using Keri Systems for access control systems, Aiphone for intercom systems, Securitron for hard wired push button systems and Alarm Lock for battery powered push button and access control locks. In 2012 we are still using all these industry-leading products. Our long history with each of these brands affords us expert knowledge of how they work and which products would work best for our customers.
Wisconsin Electronic Locks and High Security Keys With Restrictions on Key Duplication
About the same time that electronic security was starting, high security keys came on the market. High security keys are keys that can only be made by authorized dealers of that company's key. With proper authorization, a duplicate key may be made. This allows you to give keys to employees, friends or family with the knowledge that no copies of the keys will be made without your permission.
When you get the key back you will know that there hasn't been an extra key made for your house or business.
There are different levels of restriction for the duplication of the keys and different geographical areas that any locksmith has exclusive rights to make sure that your keys cannot be copied without proper authorization.
Aro Lock & Door has regional and national keyways for ASSA and Primus locks that give us the ability to give our customer's the highest degree of security they may need. The added benefit of the Primus lock is that if you already have Schlage locks you can use the Primus keys to work in the standard Schlage locks.
Expansion into Steel Doors and Power Door Openers in Wisconsin
In the early 00's we began to replace rusted out or damaged Milwaukee steel doors and frames for commercial, industrial buildings, and now it has become our fastest growing part of our business as well as installing continuous hinges, pivots, weather-stripping, thresholds, and power door openers and and automatic door closers.
Our handicap door openers fulfill all requirements as certified ADA door openers for the handicapped.
Home Intercom Systems, Security Cameras, and Milwaukee Key Cutting Services
Today, Aro Lock & Door installs CCTV/ Video camera systems, monitors and digital recorders, along with video intercom systems and security systems for retail stores.
We continue to service all types of locks for rekeying, master keying, and lock and key repair or replacement.
If you lose your keys for your desk, file cabinet, motorcycle, 4-wheeler, RV, tool box, mailbox etc. we make keys for them. We also make chip/transponder key sets for cars, trucks and vans.
Use our online contact form to reach the best Milwaukee locksmith service serving Greenfield, Brookfield, Waukesha, Racine and Southeast Wisconsin today.