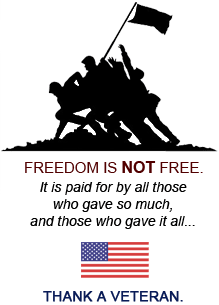 7 Tips to Prevent Burglary

Milwaukee and Waukesha Security Locksmith Community Training Service
The Milwaukee area is home to thousands of crimes each year, as it is part of numerous 'most dangerous cities in America' lists. Among those crimes, break-ins and burglaries are significantly frequent. Even worse, a significant amount of these incidents occur even when the home or business owner is present.
With that heartbreaking realization, local residents must protect their homes and businesses against the rising trend of breakc-ins. Returning to a ransacked apartment, home, or business is never a positive experience, especially when you could've prevented it from happening.
Check out the 7 ways to prevent break-ins and protect yourself from a future disaster brought to you by the security experts of Aro Lock & Door.
1. Don't Show Off Valuables
Robbers often target homes and businesses to loot just by peering into the window and seeing if there is anything worth taking. Your flat screen TV, money safe, and other valuables shouldn't be prominently displayed for everyone to see. The best thing to do is scatter or "hide" expensive items; detracting criminals from planning their next break-in. If it is impossible to hide certain items, you should consider using blinds, curtains, or tinted window film to keep criminals from looking in.
2. Give a Spare Key to a Close Neighbor or Family Member
Planning ahead of time serves you well when it comes to security. Leaving a spare key with a trustworthy neighbor is the perfect way to combat unforeseen break-ins. Many thieves target house where the homeowners appear to be away for an extended period to increase their chances of getting away with their crime. With a trusty neighbor or family member, they can collect your mail, newspaper, and turn on the lights in the evening to keep your home from becoming an easy target. Additionally, they serve as an extra set of eyes and are just one phone call away if anything should happen.
3. 'Think Keyless' with Aro Lock & Door
Today's technology allows wireless everything, which drives away any criminal's intent of breaking in. A simple lock-picking doesn't do the trick anymore thanks to electronic entry locks and affordable security camera systems. Aro Lock & Door installers create customized security systems for Milwaukee homes and businesses to maximize safety and protection. Choose us for high-end keyless door locks, keypads, and more!
4. Change Keypad Lock Password Regularly
Having a keypad installed outside your building is a smart choice for preventing break-ins, as long as you maintain its effectiveness. It's easy to let your guard down and assume no one will learn your code. Yet all it takes is one slip and your home is at risk. Switching up your keypad lock password serves as extra protection for when a burglar has possibly learned the code. It may seem a bit overkill, but it pays to be extra careful in any neighborhood. This is especially true if you have children who might share the password with friends or write down the code and lose it.

5. Tell a Trusted Family Member or Neighbor when You're Out of Town, Not the Internet
Before traveling, be sure to notify a close neighbor so they know what's going on. Asking a family member to check on your home or office building a few times during your trip also guarantees security as well as peace of mind. Leave your personal phone number with both individuals to make yourself accessible should anything occur.
Social media is a free vacation directory for burglars, as they know when, where and for how long you're gone. Many forms of social media have check-in features which reveal your current location at the press of a button. For security reasons, refrain from posting or tweeting anything until after you return home. No one wants to come back from vacation to a house emptied by thieves. Show off your photos after you're back.
6. Always Lock the Door Behind You
It's a simple task, but often forgotten. Even if your business or home is located in a low-crime area, locking all the doors and closing the garage door are great habits to get into. Intruders typically target nicer areas because of light security and trusting locals. Combat crafty criminals and lock everything before leaving your property.
7. Have Milwaukee's Locksmith Install Deadbolt Locks
One of the main deterrents for potential robbers is easy of access to the targeted building. If they fail to quickly break down the door, they take-off right away to avoid being caught. Deadbolt locks are one of the easiest ways to strengthen your entryways. Aro Lock & Door are the professional locksmiths for single and double deadbolt lock installation throughout Milwaukee. Deadbolt locks are specially designed to prevent break-ins, crafted with heavy-duty cylinders. We install trustworthy brands, including:
Trust Milwaukee's best locksmith at Aro Lock & Door to professionally install security systems for retail stores or your home, protecting yourself against break-ins. Whether you need a double-cylinder deadbolt lock, security cameras, or a high-end keypad security system, our locksmiths take care of it all.
Wauwatosa, West Allis, Greenfield and Brookfield Security Locksmith Training
Aro Lock & Door is the premier security system installation company in Southeastern Wisconsin. Our goal is to help businesses and homes achieve maximum security and safety.
Aro Lock Company Employees are proud to support and participate in community service programs with many local law enforcement agencies, which help educate the public in safety, security and protection. Our Milwaukee locksmith speakers are also available free of charge to clubs, service groups, churches and businesses. We can structure lectures and product presentations to meet your specific needs.
Security System Installation and Locksmith Services Wisconsin Residents Depend On
We offer comprehensive locksmith and security system services ranging from installation of intercom systems and steel security doors to key duplication and complete re-keying services. Security system technicians from Aro Lock & Door utilize years of experience to provide the most dependable, affordable services in the area.
Countless business owners, industrial companies, landlords and homeowners rely on our security systems in Milwaukee and Waukesha Counties. Depend on Aro Lock's professional locksmiths to get maximum security for your home or business.
You can contact Dan by phone at 262-521-1771 or reach a Waukesha locksmith using our online contact form.