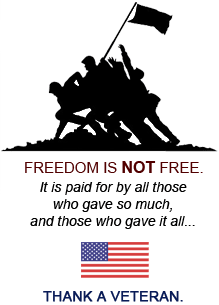 Industrial and Commercial Locksmith Services in Wisconsin
Milwaukee Rekeying, Keyed or Keyless Lock Installation and Door Repairs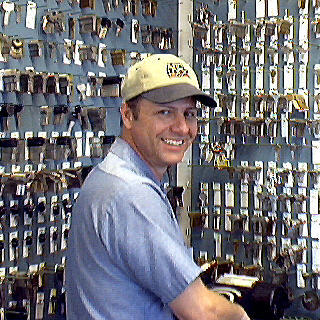 Aro Lock & Door is more than just a key cutting service. With expert technicians and a huge inventory at both our Waukesha locksmith location and a Milwaukee locksmith headquarters, we provide an extensive range of services including:
We install high security locks and keys from top brands like ASSA and Primus. These high security keys can only be ordered by YOU and the people you specifically authorize. Enjoy the security of working with a partner with over 60 years of Wisconsin locksmithing experience.
Milwaukee Key Replacement Services
We will perform Milwaukee key cutting services to duplicate or provide lost replacement keys for anything, be it a desk, file cabinet, motorcycle, 4-wheeler, RV, tool box or mailbox. We can duplicate nearly any type and brand of key. To get a replacement key, simply bring in the key you need replaced. We'll have a duplicate ready in less than 2 minutes! Our Wisconsin locksmiths also make chip/transponder keys for cars, trucks and vans. Losing your keys is stressful – our locksmiths offer affordable, hassle free replacements and get you on your way quickly.
Check out some of our work!
Repair Steel Doors, Entry Doors and Components in Wisconsin
Our trained experts will repair or replace steel doors in Milwaukee and frames for commercial and industrial applications. A damaged door which is hard to open and close is a hazard to anyone who uses it, and also puts your building at risk for a break-in. Keep your business safe and secure, trust our experienced locksmiths. With precision and accuracy we will fix door closers, continuous hinges, pivots, thresholds and weather-stripping. In addition to added security, new doors will help keep drafts out and improve the energy efficiency of your building.
Aro Lock & Door also offers ADA/Handicap power door openers. Installation of ADA/Handicap provide convenience to homes and legal compliance for businesses across Wisconsin. Our locksmiths can also maintain and upgrade any existing power door openers to ensure they don't unexpectedly close or fail to shut.
Installation of Commercial Intercom Systems
Whether you're looking for an entry system for a home, apartment building, condominium, or business complex, Aro Lock is your best choice for both products and installation services. Contact Aro-Lock and one of our expert technicians will tell you more about your options for wired and wireless entry gate intercom systems in Milwaukee and the surrounding area. We also install closed circuit television (CCTV) and video camera systems, monitors, digital recorders, and video intercom systems.
Wisconsin Door Access Control Systems
Our door access control systems utilize high-security, easy-to-use technology to give you complete authorization control. You will be able to restrict who can do what, and when. Aro Lock & Door offers both hardwired and wireless systems allowing access to authorized users only. We offer audit-trail technology for your record keeping purposes. Our door access control systems are available as both wired and standalone battery-operated units. Take control of your building security with a comprehensive door access control system from Aro Lock & Door.
Milwaukee Keyless Lock Installation
Our Milwaukee locksmiths are happy to upgrade your home or business from traditional keyed locks to secure keyless door locks. Keyless locks mean a lighter keychain and eliminate the possibility of locking yourself out. By using a door code, which you can customize, your home or business will stay safe without the hassle of digging around for keys.
Our locksmiths can install keyless locks from a variety of top manufacturers. We also provide easy maintenance and repairs to ensure your locks are always in optimal operating condition.
Wisconsin Keyed Locks
Keyed locks are by far the most popular way to secure residential homes. Traditional keyed entry locks are durable and dependable. Oftentimes they are enhanced with a single deadbolt system.
Aro Lock & Door can quickly install or repair nearly any kind of keyed lock. We also are available to help if you have been accidentally locked out or need to get replacement keys made. From heavy duty double cylinder deadbolt systems to small screen door locks, rely on Aro Lock & Door's talented team of locksmiths to help.
Contact an expert Milwaukee locksmith online today for quality Waukesha, Racine and Kenosha locksmith services.