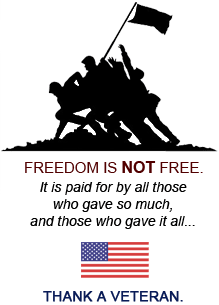 Finding a Trustworthy Locksmith
Aro Lock & Door is the Right Locksmith for the Job
With no law requiring the certification, registration or licensing of a locksmith in Wisconsin, any person may attempt to call themselves a Milwaukee locksmith.
There are however, laws restricting the sale of locksmith related tools and equipment only to those individuals that have been certified to purchase and carry them. As a consumer, you should hold your locksmith to a high standard of proof.
Aro Lock & Door's locksmiths meet this high standard with fast, reliable, and affordable services. Our specialty is installing steel doors at homes and businesses, though we offer a whole range of security services including:
Whether you are locked out of your car or lost the keys to your home, we will send a professional locksmith out to you. Just give us a call and tell us your location. Your safety is our #1 priority!
The Downside to a Cheap Locksmith in Milwaukee
Many times, locksmiths just starting out will "under price the competition" just to get the business. Unfortunately lack of experience and unnecessary damage come with the cheaper price.
We at Aro Lock know what to charge to pay for the business operations, tools, education, insurance and bonding, which goes with operating a successful business. Experience also proves continuous trust among our clients. Look to our Milwaukee locksmiths for honest, friendly and reliable service.
Trustworthy Locksmith Traits
There are so many dishonest locksmith services in Wisconsin. To avoid disaster, you must know what to look for. A trustworthy locksmith should have:
Storefront and/or office
Address listed in their phone directory ads, business cards, and advertising
Legitimate displays and products
Membership in reputable local, state and national associations
You never have to worry about dishonest work from our Waukesha locksmith services. Aro Lock & Door doesn't gouge you with extra fees and gets the job done right, the first time.
Emergency Milwaukee Locksmith Services
Can't get into your home or apartment? Locked out of your office building? Aro Lock & Door provides emergency locksmith services for the Milwaukee, Kenosha, and Waukesha areas. All it takes is one phone call and we will send a professional locksmith out to your location, fast. You can't afford to wait any longer!
Aro Lock & Door features special locksmith services for all different types of buildings, including:
Office buildings
Department stores
Industrial buildings
Grocery stores
Retirement facilities
And much more!
Our unrivaled locksmithing services are the best in the business!
Throughout Milwaukee, Kenosha and Waukesha, we provide:
On-time service
Affordable prices
Friendly & accommodating staff
Quick turnaround time
If you find yourself in a sticky situation with NO keys available, call our Milwaukee, Waukesha or Kenosha locksmiths immediately. We will send someone to unlock your lock and have you on your way in no time!
Interior Commercial Building Emergency Locksmith
Did the temp accidentally lock the file storage room keys in the storage room? No need for panic. Contact our Milwaukee emergency locksmiths and we will quickly send a professional out to your location.
The more doors and entryways your commercial building has, the more variety of different locks and systems. Aro Lock & Door provides emergency interior locksmithing for commercial buildings, office complexes, bank facilities, and more – no matter the lock system complexity. There's no job too big or too small!
Why Aro Lock & Door is YOUR Milwaukee Locksmith
Your locksmith should show a willingness to share information with you BEFORE you purchase products or services. Your family's security is a serious issue, and any decision should not be a spur of the moment decision made under a high-pressure sale. Nearby businesses will attest to the quality of a good locksmith's services, but how can you be sure they are being honest?
Aro Lock & Door provides comprehensive services to ensure our customers are completely satisfied. Whether you are looking for a new Milwaukee security system or a simple rekeying service, we are the locksmiths you can trust.
Aro-Lock IS your Milwaukee locksmith. Contact us online today for quotes, information or services.