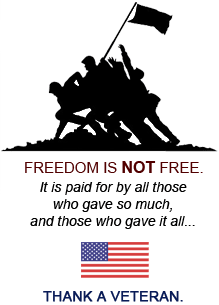 Improved Efficiency with Power Door Openers for Hospitals
Milwaukee Medical Centers Count on Aro Lock & Door for Exceptional Service
Today's hospitals must constantly keep up-to-date with modern technology, especially the applications that assist those who are completely incapable of taking care of themselves. With faster test results, more accurate imaging, and expanding telehealth technologies on the horizon, there's no excuse for remaining in the dark ages when it comes to doors.
Aro Lock & Door in Milwaukee installs and repairs automatic doors for hospitals. With so many dieases easily spread by contact with doorknobs, having touchless entry options is truly worth the investment. These doors contain countless benefits, save you money, and give your medical facility a sleek style with a modern look. Contact Aro Lock for more information!
Benefits of Installing Hospital Automatic Door Openers
Power doors are perfect for hospital facilities, especially with all of the in-and-out traffic day after day. Having higher-end door technology also shows the public that you put patients and healthcare first.
Other benefits of automatic doors include:
Improves access & better traffic flow, especially for emergencies
Provides easy mobility for adults with kids, senior citizens, etc.
Reduces amount of heat-loss
Requires low maintenance & easy to clean
Eliminates risk of trapped fingers, ramming into doors, etc.
Improves the style & overall look of the exterior
Reduces contamination from touching doors
Compliant with American with Disabilities Act (ADA) regulations
At many hospitals, automatic doors can be used to easily divide different wings to keep patients and visitors where they're supposed to be. For added security, we can install automatic doors with electronic locks or keyed entry systems.
Reliable Automatic Door Installation & Repair from Aro Lock
Milwaukee's Aro Lock & Door provides power door installation and repair services for local hospitals and medical facilities. If you have a malfunctioning door or need a completely new door system installed, our commercial door professionals are the best for full-service power door maintenance.
Not sure which kind of automatic door you need? Our ADA door opener technicians will help you select the right model and will properly install anywhere in the building. We pride ourselves in our professional quality of work and affordable prices, which prove best in the healthcare community. Aside from power doors, Aro Lock installs electronic security systems, keyed entry locks, intercom systems, and more.