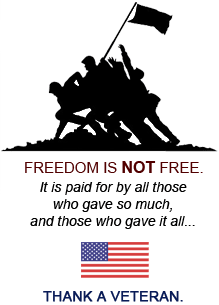 Security for Churches
Security for Churches

Secure Your Church with Aro Lock & Door
Your church should be a place of refuge for your worshippers. Aro Lock & Door provides locks, keys, and security intercom systems to increase church security. Since 1952, we have provided locksmith services for Southeast Wisconsin residents and business owners. Give us a call and we'll quickly send a professional locksmith to your location.
Creating a Safer Church
Aro Lock & Door provides professional locksmith services for churches, including:
Safety and Security for Churches in Southeast Wisconsin
We provide locksmithing services for churches in Milwaukee, West Allis, Wauwatosa, Oak Creek, Shorewood, Whitefish Bay, Fox Point and more.
Contact us online to get in touch with our professional locksmiths about church safety.
Church Safety Fast-Facts
Churches are built to be havens for worship but have come to be a common target of arson and vandalism.
70% of churches have experienced at least one act of vandalism within the last year.
More than 60% of church vandalism includes graffiti
Unsecured access to your building leaves it vulnerable to harm. Protect the charm of your church with secure entrances. Aro Lock & Door offers keyed entry locks, electronic entry locks, power door openers, security cameras and more to promote security at churches.
Church Security System
Visitors can be a warm addition welcomed to a church community. An unwelcome visitor can be detrimental to the spirit of a parish. A door access control system allows you to choose and modify who has access to your building at different times. A wireless security system can provide control over your parking lot. An intercom system restricts access to your church until an authorized user allows entry. This technology allows you to identify visitors and limit access to your church.
Churches are built to be inviting spaces for worship. Sadly, they are targeted for shameful crimes. Be proactive with a security plan. Aro Lock & Door helps you protect your space so you can focus on what matters most.
Keyless Door Locks for Wisconsin's Churches
Maintaining church grounds requires a lot of work from church staff. Take keeping track of countless keys off the to-do list with keyless door locks. A keyless lock allows access to a building by entering a unique code. Keyless door codes are modifiable, so you are always in control of who has access to the building.
Need a consultation about security in your church? Contact us online today.