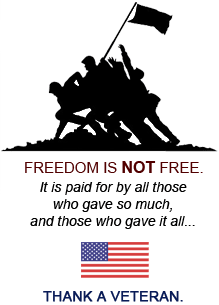 Security Camera System Installation & Repair
Keep an Eye on your Home or Business 24/7
The Milwaukee security professionals at Aro Lock & Door install security camera systems and digital video recorders in residential homes and businesses throughout southeast Wisconsin. From apartment complexes to restaurants to retail, a security camera and digital video recording system allow you to rest assured your building or home is safe. Remotely view live video feed of your property and download video feed, no matter where you are. Monitor parking lots, entrances and exits or keep an eye on your children and pets at home.
Business Advantages of Security Camera Systems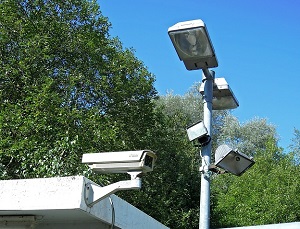 Installing a security camera system can provide business owners with peace of mind whether they're on site or out of town. Over $35 million worth of merchandise is shoplifted
from retailers in the United States every day, and nearly 80% of employees have admitted to stealing. A professionally installed security system from Aro Lock & Door is a highly effective deterrent to thieves. In addition to preventing burglary, a security camera system installation also provides Milwaukee area corporations the following benefits:
Video Evidence – In addition to catching theft, security cameras also pick up on other illicit activities going on, like inappropriate conduct by employees. With video evidence, you have solid proof and records of all activities which take place on your property.
Proof for Insurance Claims – Recorded evidence of vandalism or other damage to your property can instantly validate your insurance claim without jumping through hoops.
Support for an Alarm System – By combining a new security camera with your other business security systems, you'll have a comprehensive solution for monitoring activity 24/7, even if you're not on the premises.
The Milwaukee locksmith and security professionals at Aro Lock & Door have years of experience installing and maintaining security camera systems for small businesses, including retail stores. Take security into your own hands with Aro Lock & Door.
Residential Security Camera Systems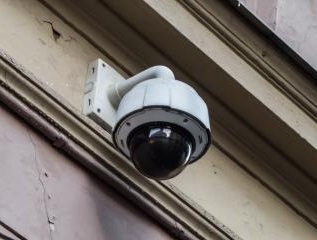 Your concerns about the security of your home are not unjustified. Whether you're at home or not, the threat of someone breaking into your house, harming you or your family and stealing your valuables is always an unfortunate possibility.
Most home burglaries happen during the day while people are at work, not at night when people are typically home. Lucky for homeowners throughout Milwaukee County, residential security cameras from Aro Lock & Door are both preventative and reactive protection against people illegally entering your home. Potential criminals are often deterred by security cameras. Even if they attempt to break into your house, your camera system makes catching the burglars much easier.
Aro Lock & Door has been in the security system business for over 60 years. When we install security systems, we do it right the first time. Your home is important to you, and it's important to us. Stay safe by letting the professional lock and security team at Aro Lock & Door install your residential security system.
Contact the security camera system installation professionals at Aro Lock & Door to increase security of your home or business today.