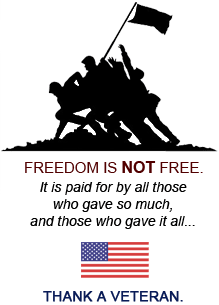 High-Security Lock Installation in Southeast Wisconsin
At ARO Lock and Door Company Inc, we take the safety and security of our Southeastern Wisconsin community seriously. For over 60 years, we have been the trusted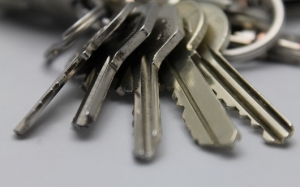 choice for all your locksmith and security needs. Our commitment to providing top-notch high-security lock installation services sets us apart as the premier high-security lock installer in the region.
Why Choose ARO Lock for High-Security Lock Installation?
Proven Expertise: ARO Lock and Door Company Inc has established itself as the go-to destination for high-security lock installations. Our experienced team of locksmiths is well-versed in the latest security technologies, ensuring that your property remains protected.

Trusted Professionals: We understand that your security is of utmost importance. Our locksmiths are highly trained, licensed, and bonded, assuring you of the highest level of professionalism and expertise. Your safety is our top priority.

Top-of-the-Line High-Security Locks: ARO Lock provides access to the finest high-security locks available in the market. We work with reputable brands and ensure that the locks we install are designed to withstand the most determined intruders. Whether you're looking for keyless electronic locks, biometric locks or any other high-security solution, we've got you covered.

Customized Solutions: Your security needs are unique, and we treat them as such. We offer tailored solutions to meet your specific requirements. Our locksmiths will assess your property and recommend the best high-security lock systems that align with your needs and budget.

Prompt Service: Your safety should never be compromised, and that's why we offer prompt and efficient services. When you need high-security lock installation, we're just a phone call away. Our Southeastern Wisconsin locksmiths will ensure that your locks are installed correctly and in a timely manner.
Your Security is Our Priority
ARO Lock and Door Company Inc is dedicated to ensuring that your property is secure. We take pride in being the top choice for high-security lock installation in Southeastern Wisconsin. When it comes to safeguarding your home, business or any other property, trust in the experience and professionalism of ARO Lock.
If you're ready to enhance your security with high-security lock installation, contact us today. Our friendly and knowledgeable locksmiths are here to provide you with the best solutions tailored to your unique needs. Your safety is our business.
Serving Southeastern Wisconsin with Pride
ARO Lock and Door Company Inc proudly serves the Southeastern Wisconsin region, providing top-notch high-security lock installation services to communities including Milwaukee, Waukesha, Wauwatosa, Kenosha, West Allis, Pewaukee, Genesee Depot, Shorewood, Pleasant Prairie and Menomonee Falls. Your safety is our priority, and we're here to secure your property with the best in high-security locks.
Contact our Milwaukee locksmiths today for a wide range of affordable services including security system installation, commercial steel doors, and residential intercom systems.