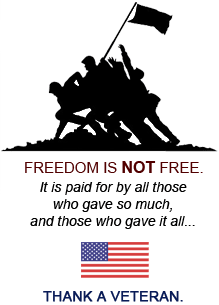 A Closer Look at Steel vs. Wood Options

Choosing the Right Door For Your Wisconsin Home or Business
In the realm of door choices, steel and wood stand out as two prominent contenders. Both types of doors offer distinct advantages and unique characteristics. This comparison delves into the strengths, weaknesses, and suitability of both steel and wood doors, empowering you to make an informed decision that aligns perfectly with your specific needs and preferences.
Steel vs Wood Doors
| | | | |
| --- | --- | --- | --- |
| ATTRIBUTES | STEEL | WOOD | FIBERGLASS |
| Durability | | | |
| Weather Resistant | | | |
| Energy Efficient | | | |
| Requires Extra Care | | | |
| Can be Painted or Stained | | | |
Durability/Weather Resistance
Steel
Steel doors boast exceptional durability, far surpassing the resilience of their wooden counterparts. The inherent strength of steel provides resistance against harsh weather conditions and wear & tear, making them less prone to dents, scratches, and structural degradation compared to wooden doors. Steel doors also have a longer lifespan, reducing the need for frequent replacements.
Wood
While wood doors boast a natural ability to absorb impacts and shocks without denting, compared to steel doors, wood is less durable overall. Wood doors are generally more susceptible to scratches, cracks, and potential structural weaknesses over time. They are also more vulnerable to weather-related elements than steel doors, as exposure to rain, humidity, and temperature fluctuations can affect wood doors.
Security
Steel
Steel doors are renowned for their superior security capabilities when compared to wood doors. The inherent strength of steel provides a formidable barrier against forced entry and intrusions, enhancing the safety of homes and businesses.
Wood
Wood doors can provide a certain level of security, but when compared to steel doors, they generally fall short in terms of fortification. Wood's natural composition makes it more susceptible to forced entry and impact damage, potentially compromising the security of the space.
Energy Efficiency
Steel
Steel doors are known for their commendable energy efficiency, outperforming wood doors in this aspect. The thermal properties of steel doors help maintain indoor temperatures, minimizing heat transfer and reducing energy consumption for heating or cooling.
Wood
Wood doors offer some energy efficiency as they contribute to maintaining indoor temperatures and reducing heat transfer. However, compared to steel doors, wood doors may not provide the same level of energy-saving capabilities. The natural composition of wood may result in some energy loss, making steel doors a more effective choice for those seeking optimal energy efficiency and reduced utility costs.
Visual Appeal
Steel
Steel doors offer a contemporary and sleek aesthetic that complements modern architectural designs and industrial-themed spaces. However, steel doors may not replicate the classic beauty and traditional allure that wooden doors effortlessly emanate.
Wood
Wood doors bring warmth, natural charm, and character to any space they are in. The intricate patterns and diverse finishes available in wood doors offer a wide range of design possibilities to suit various interior and exterior styles.
Cost
Steel
In terms of cost, steel doors typically offer a more budget-friendly option compared to wood doors. The production process for steel doors is generally more cost-effective, making them a cost-efficient choice for those seeking durability and security on a budget.
Wood
Wood doors usually come with a higher price tag compared to steel doors. The cost of wood doors can vary significantly based on the type of wood used, the design intricacy, and any additional customizations.
Maintenance
Steel
Steel doors generally require minimal maintenance compared to wood doors. The durable nature of steel makes it resistant to warping, rotting, and insect damage, reducing the need for regular upkeep.
Wood
Wood doors typically require more maintenance compared to steel doors. Regular repair for wood doors includes staining, painting, and sealing to protect them from moisture, weathering, and insect damage.
Call or contact Aro Lock & Door for more info on door installation services.