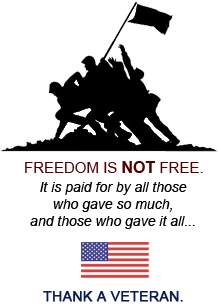 Milwaukee Steel Door Installation and Door Upgrades

Security Steel Doors for Milwaukee Area Homes & Businesses
Doors are your first line of defense against intruders. They must be made of the sturdiest materials and have dependable locking mechanisms for ultimate protection.
Whether you require a single steel door for your home, or an entire security system for your business, Aro Lock will outfit you with the secure door you need.
Steel vs Wood
| | | | |
| --- | --- | --- | --- |
| ATTRIBUTES | STEEL | WOOD | FIBERGLASS |
| Durability | | | |
| Weather Resistant | | | |
| Energy Efficient | | | |
| Requires Extra Care | | | |
| Can be Painted or Stained | | | |
Steel is the best material for a secure door, in both commercial and residential settings. Compared to wooden and fiberglass doors, steel is more durable, energy efficient, and affordable; a winning trifecta for consumers. Our steel door company in Milwaukee provides installation, upgrade, and repair services. Call Aro Lock today for more information on securing your home or business with steel.
Extensive Benefits of Steel Doors
When deciding what type of doors your home or business needs, consider safety first. Protecting your family, employees, and customers is the most important factor. Many property owners do not think about installing steel doors until after a break-in has occurred. Act now to secure your property with Aro Lock steel doors; don't wait until it's too late.
Additional advantages in choosing steel doors include:
Camouflage to look more decorative
No 'weak points' for easy forced entry
Custom-made for a tight & secure fit
Door Replacement Services
When a door is damaged or in need of replacement, our locksmiths will install the replacement door. If a door is not locking properly or is hard to open or close, Aro Lock & Door will replace or repair door hinges and hinge plates. We specialize in the installation of continuous hinges on both wood doors and glass storefront doors.
Sometimes, a locksmith from Aro Lock & Door is called to the scene of a problem lock, and we discover the issue is actually a bad door and/or frame. A rusted door or frame can cause the door to no longer shut properly, resulting in a serious security risk. This is often caused by salt eating away at the steel.
Steel door installation is cost-efficient, restores your steel door security and increases the protection of your valuable assets, employees, tenants, or family. For even more security, Aro Lock & Door has a large inventory of state of the art security systems for Milwaukee, Waukesha and Kenosha residents.
In addition to security door installation, replacement and repair, Aro Lock & Door offers door accessories and improvements. If your door is drafty, we install new weather-stripping and thresholds to prevent excess air flow. Our weather stripping and threshold installations increase cost efficiency and reduces waste by improving the energy efficiency of your building and saving you money on utility bills.

Power Door Openers
We install automatic door openers, also known as handicap door openers, providing convenience to homes and legal compliance to businesses. Aro Lock & Door also upgrades your handicap door opener to include an effective automatic door closer, maximizing overall security and safety.
Unfortunately, outdated power door closers sometimes slam shut or fail to pull themselves closed. If your ADA door openers are faulty we repair or replace them quickly and effectively at an affordable price. If oil is leaks from the door closer, your power doors are slow, or you are noticing other problems, call our power door repair experts at Aro Lock for assistance.
Aro Lock & Door offers the most innovative and affordable security doors in Milwaukee. Our power door openers, Milwaukee electronic locks, steel doors, and rekey options are the cutting edge services which make us the locksmiths you can trust for maximum security.
Quick & Easy Installation from Aro Lock & Door
Aro Lock & Door has over 60 years of experience in the door and lock industry, making us uniquely qualified to provide the security doors the Milwaukee area can trust. Our services cover all avenues of steel doors in frames for industrial, commercial, and institutional buildings.
Aro Lock & Door will install steel doors in Wisconsin with windows, or install windows in existing windowless doors for exceptional security and aesthetic appeal. We are dedicated to providing exceptional customer service, quick installation, and high quality craftsmanship.
Call or contact an Aro Lock & Door locksmith for service, quote and information in Milwaukee, Kenosha, Waukesha and other cities in southeast Wisconsin.